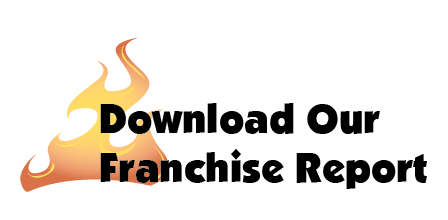 What is the biggest challenge facing a Bar-B-Clean franchisee?
Our biggest challenge is also our biggest advantage. Most people don't even know a grill cleaning business service like ours exists. There is so little, if any, competition that when we explain the benefits of a grill cleaning service through our marketing efforts, the immediate response confirms that.
How much does a Bar-B-Clean franchise cost?
Estimated initial investment:
Franchise fee —
Franchise fee starting at $49,500 for a single territory.
Total investment, including equipment —
$78,200-99,120
Who are Bar-B-Clean's customers?
Everybody that owns a backyard barbecue is a potential client.
What is included in Bar-B-Clean's training?
Bar-B-Clean provides the training and support you will need to start quickly, understand the cleaning process, learn to effectively manage your business, and to focus on growing sales and increasing profitability.
How many hours per week must I work?
That is the beauty of being self-employed. As a Bar-B-Clean franchisee, you have the freedom to build your schedule around your lifestyle or it may fit alongside other employment. You create your own schedule — the more you work, the more you make.
How long before I start making money?
Once the franchise agreement is signed, you will go through our intense onboarding process leading up to our comprehensive 2 day training session. The goal of the entire process is for you to be completely up and running upon returning home from training. Marketing should be initiated, phones should start ringing, and you should be trained and ready to go with the cleaning process.
How much money can I make as a Bar-B-Clean franchisee?
The beauty of owning your own business is that you control your own success. As a Bar-B-Clean franchise owner, you have many built-in advantages, including a proven system and the pent-up demand for our unique service.
How much does a standard barbecue cleaning cost the customer?
Our cleaning price depends on the size of the barbecue and the location of the franchise. The total estimated price for the cleaning will be between $275 and $400 with the opportunity to make additional money by selling parts, doing repairs, and replacing grills.
How long does it take to clean a barbecue?
A barbecue cleaning will take between 2 and 2 ½ hours to complete.
Are there any discounts for Veterans?
Bar-B-Clean proudly offers a 10% discount off of the franchise fee for veterans of the United States Armed Services. Thank you for your service.