We'll be there the whole way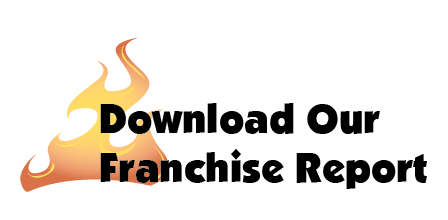 Support

From initial training to product research and development, marketing, operational guidance or P&L analysis, we are committed to ensuring every franchise owner enjoys a business built on operational excellence.

Proprietary CRM
We have developed our own proprietary CRM for our franchise owners to increase efficiency and profitability. It allows us to schedule customer jobs, seamlessly send email reminders and appointment confirmations and allows us to track success metrics.

Ongoing Support
As a Bar-B-Clean franchise owner, you will have the support of the franchisor and the support of knowing you are part of a growing family in business opportunities. Bryan and the Corporate team are dedicated to providing fast answers and solutions to questions and problems.

Annual Meetings
One of the benefits of franchise ownership is the community of fellow franchise owners you are joining. The annual meeting allows all of the owners to meet, share best practices, collectively overcome issues and strategize for future success.

Operations Manager Support
All franchise owners have direct access to a Bar-B-Clean Corporate Operations Manager, who is there to answer all your questions and help you overcome any problems you might come up against – in real time.

Proprietary Stainless Steel Polish
Market research on existing barbecue polishes revealed that most of them contain between 40% to 80% water, which doesn't clean, doesn't polish and doesn't protect. We worked directly with a chemist and developed a proprietary formula that repels water, protects from UV rays, and makes barbecues sparkle like new.

Additional Revenue Streams
We've recently introduces a barbecue repair service, and have seen revenues rise across our organization. In fact, several of our franchise owners are now generating more revenue from non-cleaning services. Having multiple revenue streams within our model allows us to continue to grow.
We are here for you

"Being a franchisee in another system gives me a big leg up, because I know what I wanted as a franchisee and what I can bring to my people as a franchiser."
Bryan Weinstein
Founder & CEO
Click the video to find out more about our training and support.
Marketing

Bar-B-Clean Founder, Bryan Weinstein holds a Bachelor of Science in Marketing and understands one critical component in business – you advertise when you have competitors, your educate when you are the leader of a new industry. Accordingly, Bryan has spent years honing in on marketing strategies that successfully raise awareness and generate customers.
Our marketing team provides you with all the tools and processes you need to reach your sales goals and build brand awareness in your community. Through a variety of channels, we work with you to identify the best marketing mix to ensure you have solid a ROI.

Branded Marketing Materials
We have a library of designed marketing collateral for you to customize and launch, taking the guesswork out of the marketing messaging aspect of your business.

Direct Mailers
While many companies continue to go "all digital", we find an exceptional ROI on traditional mailers to our customers' doors. When done correctly, this tactic is a very cost-effective way to generate new business.

Networking
To achieve the highest level of financial success with Bar-B-Clean, we encourage our franchise owners to attract customers beyond homeowners. We teach networking skills and provide the marketing materials needed to successfully penetrate the commercial market.
There is virtually no competition, so we only have to focus on building awareness.
Training


2-Day Training
Training takes place over 2 days and provides you with the confidence to execute your new business model flawlessly.

Onboarding
Bar-B-Clean provides the training and support you will need to start quickly, understand the cleaning process, learn to effectively manage your business, and focus on growing sales and increasing profitability.
Bar-B-Clean Promise:
We train our franchise owners to have the highest level of integrity while providing top notch customer service to every customer.