This Business Caters to YOU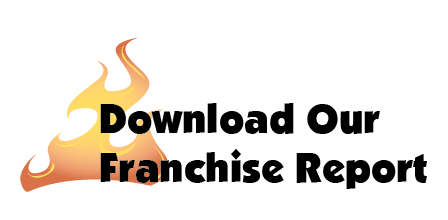 Super Simple Business Model

The Bar-B-Clean franchise opportunity is a ground-floor business opportunity that is primed for exponential growth across the country. Ultimately, Bar-B-Clean is one of the very few franchise opportunities in existence right now that can truly make the claim that it is unique.
Unlike the food, home-repair and retail franchise sectors, Bar-B-Clean has no national competitors. We are looking to partner with folks who understand the value of such an opportunity, and who are excited to help us pioneer this emerging industry into new markets across the country.

Low Investment
When people hear the words "franchise ownership" they tend to think in the range of hundreds of thousands, if not millions, of dollars. The Bar-B-Clean business model allows qualified owners to get their own business up and running for less than $100,000.

A Simple Business
Simplicity reigns supreme at Bar-B-Clean. There are not many moving parts to this business. We've spent years developing our cleaning process, proprietary cleaning products, proven market strategies and ongoing support system, so that individuals from all walks of life can quickly find success with this business.

Low Overhead
With this home-based barbecue cleaning franchise opportunity, there's no need for commercial office space or office-related expenses. All required equipment will fit in whatever vehicle you are currently using, so there's no need for a company car or truck, and our labor costs are surprisingly low.

Large Territories
All Bar-B-Clean franchise territories consist of ~75,000 households with an annual income of greater than $60,000 per year. This gives each individual franchise owner a huge pool of customers to educate about this service and convert into loyal customers.

No Competition
The great thing about our barbecue cleaning company is there is little to no competition. This business model is very new to the market and in some areas, there will be no competition at all. Go ahead, run a web search for barbecue cleaning companies and see for yourself.

Lifestyle Company
If you're tired of working a 9-5… Tired of being on somebody else's schedule… Tired of being stuck to a desk… Tired of working for someone else's dream… it's time for a change. Our franchise owners enjoy working outdoors, making their own schedules, meeting new people, and building their own business, on their own terms.
Minimal investment. Low overhead. Scalable. Flexible schedule. High earning potential. 
Hear It From Our Franchise Owners

"I think you can be very successful. We saw it right off the bat…we sent out our first piece of advertising and that day, we were starting to get phone calls."
Matt McGrane & Danielle Slawsby
Temecula Valley, CA
Click the video to hear their story.
Featured on Entrepreneur.com

Click the image below to read what Matthew Sprague has to say about Bar-B-Clean.