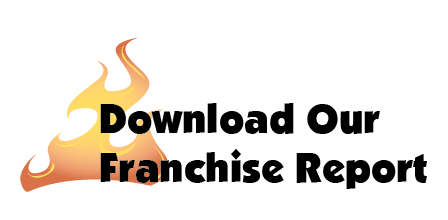 Next Steps


REQUEST INFORMATION
After you download our franchise report, we will have an initial call to answer any preliminary questions and explain the qualification process. After completing the questionnaire, if you qualify, we will officially welcome you into the Education Process.

FDD REVIEW
One of our first meetings will be to guide you through our Franchise Disclosure Document, so you can see behind the curtain of our business model, so to speak. You'll gain an intimate understanding of our financial performance, business operations and investment details.

PEER REVIEW
If you progress through this stage, you'll have the opportunity to speak directly with the current franchise owners. You'll gain a firsthand perspective of what it is like to be a Bar-B-Clean Franchise Owner.

DETERMINE TERRITORY
We'll explore the demographics of your market and determine the size of your territory. For select candidates, we will offer larger territories and cater to 2 and 3+ territory franchise agreements.

EXECUTIVE INTERVIEW
This is the final interview in the process. A Skype call with Bar-B-Clean Founder & CEO Bryan Weinstein will allow both parties to ask final questions and address any remaining concerns to determine if there is a mutual fit.

FRANCHISE AWARDED
Following a successful final interview with the Founder & CEO, successful candidates will be awarded a franchise with Bar-B-Clean. Upon signing the franchise agreement, you will be officially on your way to a fresh start!
"This is the best model for what me and my wife wanted for our family. I enjoy being outdoors, working with people, and working with my hands. So I get to do that a lot more and it helps satisfy some of the other needs as far as my family goes."
Steve Azevedo
Sacramento, CA