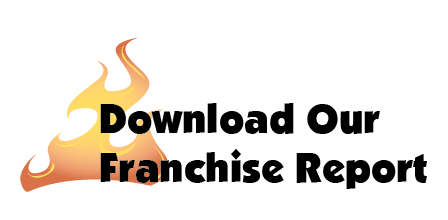 Why Franchise?

We've learned that there is an incredible demand for healthier, cleaner and more efficient barbecues. That's why continue to experience significant year-over-year revenue gains. People are more in need of safe environments for their families and higher quality food than ever before. Subsequently, our goal is to provide all major markets and communities with a Bar-B-Clean as quickly as possible, whilst maintaining a healthy and strategic growth rate.
Our belief is that in order to replicate the success we have seen with Bar-B-Clean in our current markets, we need partners who deeply care about their business, are passionate about providing exceptional customer service, and have the ability to execute our business model flawlessly. For this reason, and many more, the franchise model makes great sense for Bar-B-Clean.
Hear It From Our Franchise Owners

"It's a low start up in the sense that's it's affordable…but at the same time I got turned on by the revenue of how much [Matthew Sprague] was making. I said wow, cleaning barbecues, you can make that type of money, that's unbelievable."
Luke Chapa
Ventura County, CA
Click the video to hear his story.
Featured on Entrepreneur.com

Click the image below to read what Matthew Sprague has to say about Bar-B-Clean.