We Thank You
For Your Service
Veteran Benefits

A recent study by the International Franchise Association found that 1 in 7 franchises is owned by a Veteran. A growing number of vets continue to find success with a variety of franchise models, and we know why.
Veterans possess skills that are critical to elite franchise performance, such as leadership, the ability to execute a proven model, and the ability to stay level-headed and focused even during difficult circumstances.
Because of our belief in vets as franchise owners, Bar-B-Clean offers a minimum discount of $4,500. The three territory discount currently provided to vets is $11,250 — Thank you for your service!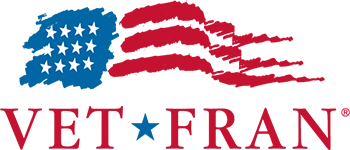 If you've followed enough orders in your time, and are ready to enter the business world where you can lead and call the shots, then we'd like to speak with you to see if you have what it takes to be our next franchise owner.
As we express our gratitude, we must never forget that the highest appreciation is not to utter words, but to live by them.
–JFK
Statistics

1 out of every 7 franchises are owned by veterans. At Bar-B-Clean, the veteran ownership ratio is much higher than average, with more than half of our franchise owners being vets.
In fact, the two highest earning franchise owners at Bar-B-Clean are veterans. We invite you to watch the videos below of our veteran franchise owners so you can hear their stories firsthand.
We honor those who fought for our country.
Hear It From Our Franchise Owner Vets

"The fact that a prior vet  had already been in my shoes and had been successful with it, definitely gave the confidence to move forward…knowing that one of my fellow soldiers was able to do it aided the process towards making that first step and heading towards being a business owner."
Ryan Blackadar
Tampa, CA
Click the video to hear his story.