Veterans Can Launch a Professional Home Service Territory for Around $20,000
As grills in America get fired up nationwide for the start of the summer season, grill cleaning franchise Bar-B-Clean is on a mission to help military Veterans launch an innovative home service business that capitalizes on a favorite American pastime.
Bar-B-Clean is a barbeque cleaning service to help maximize the life of grills by using biodegradable, non-toxic cleaning products to remove the carcinogenic chemicals that are left behind and can transfer onto your food.
As a military-friendly franchise concept, Bar-B-Clean offers a 30 percent discount off the franchise fee for Veterans. For around $20,000 as a total initial investment, Veterans can launch a Bar-B-Clean territory covering an area of around 100,000 households. The fee typically includes travel to training, equipment, insurance and ongoing marketing support. Both multi- and single-unit territories are currently available.
"We offer a significant Veteran discount because we believe the men and women who have served our country make wonderful franchise business owners," said Bryan Weinstein, owner and founder of Bar-B-Clean. "Veterans understand and work well as entrepreneurs in our system. We provide a low-cost opportunity for them to invest in our business model and pursue the entrepreneurial dream."
"The Bar-B-Clean franchise model was the perfect fit for me as a Veteran with limited working capital but a strong desire to launch a business," said Matt Sprague, an owner of multiple territories in Southern California. "My career path was very uncertain after serving in the military, until I came across Bar-B-Clean. I'm now doing something I'm passionate about and expanding as an entrepreneur and business owner."
Click here for the full article.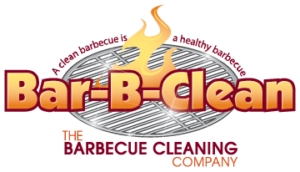 For more information about Bar-B-Clean franchising opportunities, please follow this link.